New Study Says Adults are Seeking
Orthodontic Treatment in Record Numbers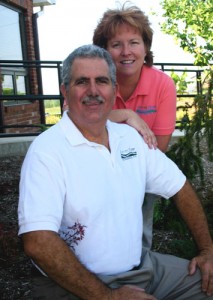 Dr. Michael Garvey, an orthodontist in St. Charles, MO, is seeing more and more adults for braces/Invisalign.  Our adults want a new smile after going years, even decades, trying to hide their teeth.  The good news is that today's wide variety of treatment options can make the process of orthodontic treatment barely noticeable, while offering the dual lifetime benefits of improved oral health and a more attractive smile.  Adults are thrilled to know that the help of orthodontists is available to them.
Patients of all ages seek out orthodontists, who are dentistry's specialists in orthodontic care, for their expertise in straightening teeth and aligning the bite.  After dental school, prospective orthodontists receive an additional 2-3 years of specialized education in orthodontics at an accredited orthodontic residency program.  Only those who have successfully completed this demanding formal education may call themselves "orthodontists."
Dr. Michael Garvey is a Board Certified Orthodontist specializing in braces and Invisalign for adults and children.  Call today for your free initial consultation and xray, 636-441-2777, #1 Garvey Parkway, St. Charles, MO.  We are conveniently located just miles from Highway 70, Highway 40/61/64, at the intersection of Highway 364 where it meets Highway 94, between Heritage Crossing and Jungs Station Road, off the North St. Peters Parkway.   We have a great map as well as testimonies on our website:  browncoortho.com
We love patients of all ages.  We make braces/Invisalign fun and affordable for the whole family and are in-network with most insurance companies.  See more than a smile, see an Orthodontist, a specialist in braces/Invisalign.   You do not need a referral from your general dentist.