Our office in St. Charles welcomes children starting at age 7, teenagers, as well as adults. Dr. Brown prefers to see children at age 7, an age that's recommended for a first orthodontic visit to detect abnormalities as early as possible.
Why start at age 7?
That is the age that the American Association of Orthodontists recommends for your child's first orthodontic check-up. At age 7 these things happen in your child's mouth:
The first or 6 year permanent molars and all the incisors usually have erupted
We see functional problem areas that benefit from early interceptive treatment.
---
What to Look for in your Seven Year Old
As a parent, you can look for the following problems.  If you have any doubts, we recommend setting up an appointment to get a full evaluation from an orthodontic specialist, not your general dentist.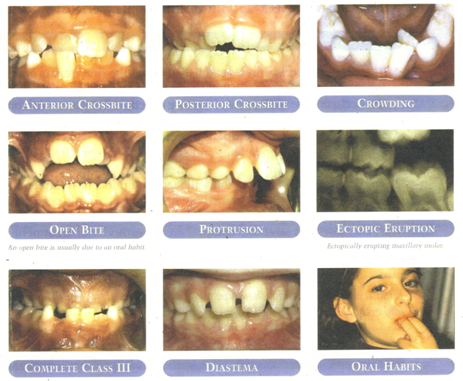 Interceptive treatment may be appropriate in the kinds of problems such as:  crossbite, crowding, open bite, protrusion, oral habits, underbite, ectopic eruption, and spacing.
This video will help you determine if your child needs braces