Our offices in Chesterfield and Saint Charles welcome children starting at age 7, teenagers, as well as adults. Dr. Brown prefers to see children at age 7 or 8 (and earlier if your dentist recommends an evaluation), an age that's recommended by the American Association of Orthodontists for a first orthodontic visit to detect tooth eruption or growth issues as early as possible. Why an evaluation at age 7?
The first permanent molars and all the incisors usually have erupted or are erupting
Growth issues such as underbite, crossbite, and other conditions become apparent (and will not correct on their own!)
Missing teeth can be detected and planned in advance
Supernumerary (extra) teeth can be identified and removed as needed
Other permanent tooth eruption issues can be detected and treated early (and typically, easier)
Many children don't need treatment at this age, but planning can begin for treatment that will be needed and completed later. If there is a growth issue in your child, it can be orthopedically treated so potential jaw surgery is not needed later.
---
What to Look for in your Seven Year Old
As a parent, you can look for the following problems.  If you have any doubts, we recommend setting up an appointment to get a full evaluation from an orthodontic specialist, not your general dentist.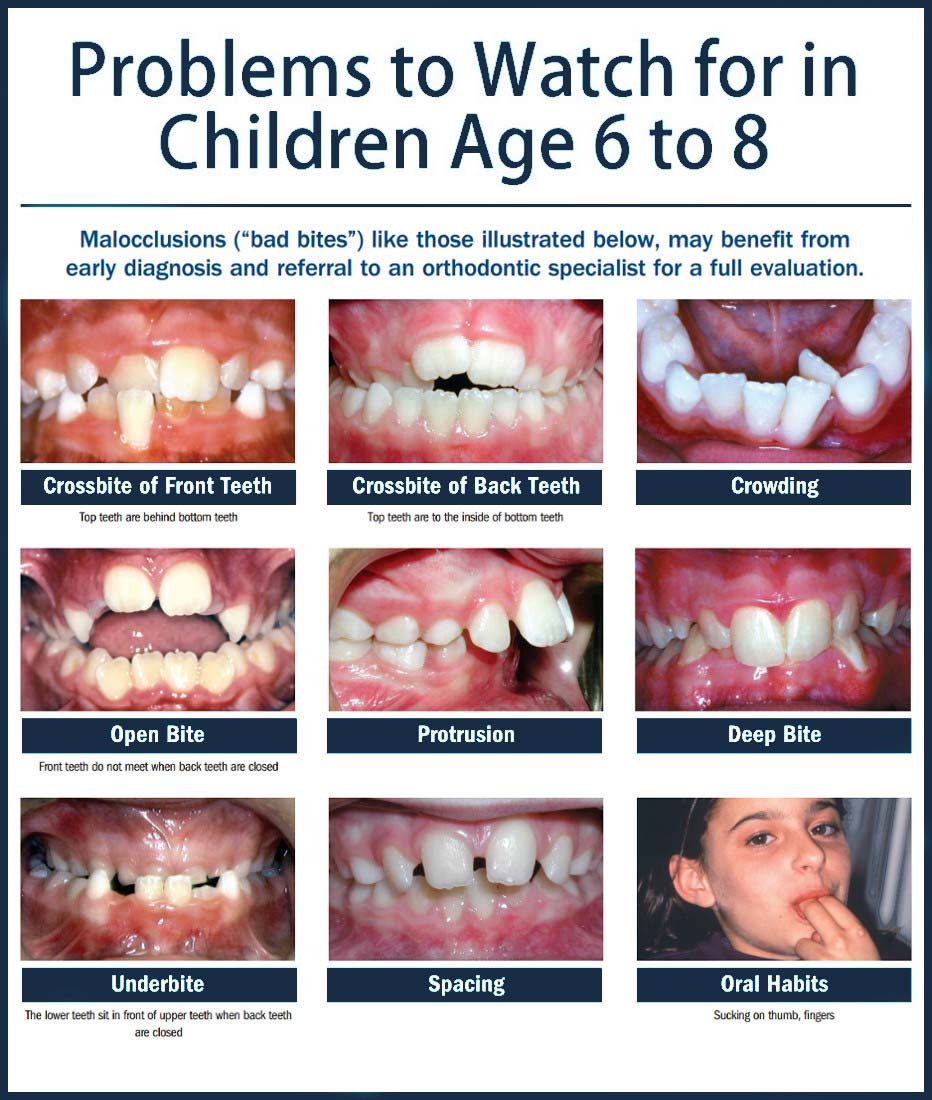 As a parent, you can look for the following problems, but to be sure have Dr. Brown evaluate your child!